THE SOLIDARITY CONFERENCE 2021: A conversation with Maryam Sharifi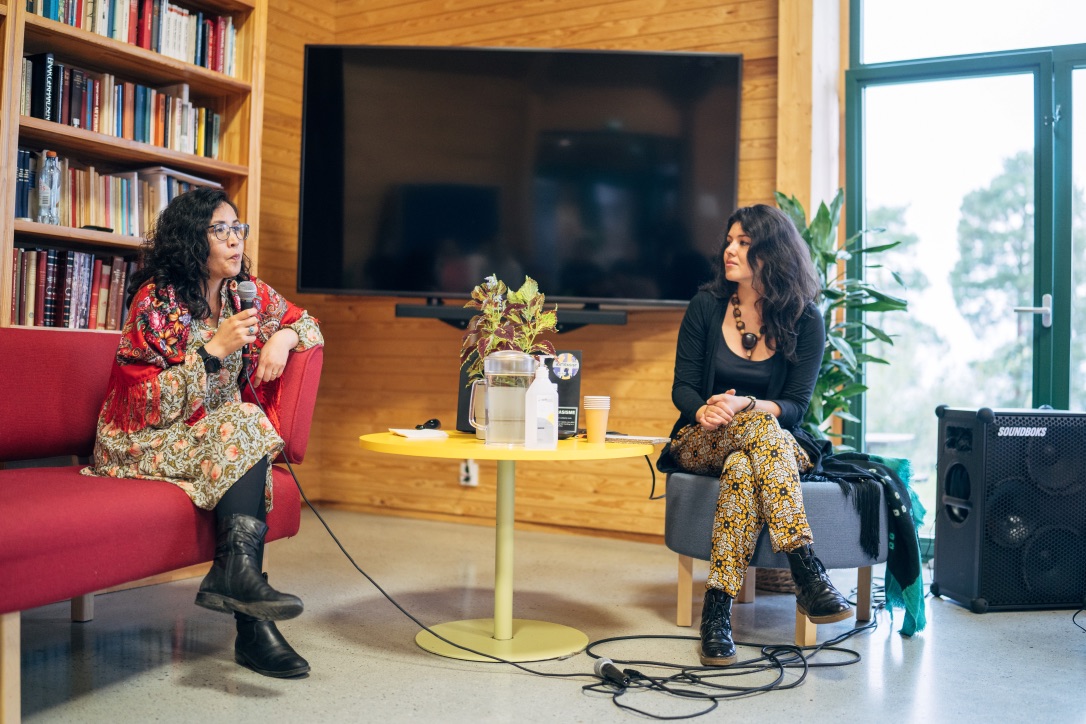 Earlier this month, the Norwegian Peoples Aid Solidarity Youth's annual conference took place on the island of Utøya. At the Solidarity Conference 2021, dozens of passionate youth from all over Norway gathered to discuss local and global politics, share their reflections with invited guests and meet old and new friends. On the 11th of September, Safemuse attended the conference together with Maryam Sharifi who shared her story and experiences from life as a woman and cultural activist in Afghanistan.
Life as a woman in Afghanistan
Maryam Sharifi is an afghani cultural activist and festival organiser. She grew up in a war-torn Afghanistan during the Taliban's first reign of terror in the nineties and early 2000s. It was a time when girls were not allowed to attend school and women were denied participation in public life. Maryam and her sisters stayed at home all day to weave carpets by hand in order to help her family make a living. Although the Taliban's loss of power in 2001 opened up to some new opportunities that Maryam previously did not have, life as a young woman continued to be challenging. Recently, with the country once again having fallen into the hands of the Taliban, Maryam is increasingly worried about the situation for girls and women in Afghanistan. "Back then it was difficult to work, but now it is impossible," she says.
"Back then it was difficult to work, but now it is impossible."
Maryam is concerned about the situation we see today, the future of Afghani people, and women, artists, journalists and human rights activists in particular. She describes the desperation expressed by friends and family back home whom she is in touch with. "It just makes me so sad. Many people have contacted me to ask if I can help them. I have an artist friend who had to quit painting and just stay at home." Maryam is concerned that the situation is going to get worse. "I don't know why so many people are referring to a so-called 'New Taliban' – there is nothing new about them, they have not changed, they continue to abuse journalists, persecute opponents and carry on as they want." Although Maryam finds it difficult to see much hope for the near future of Afghanistan, she honours the many strong women and civilians who risk their lives by publicly speaking up or taking to the streets to demonstrate against the Taliban regime and the limits imposed on girls and women.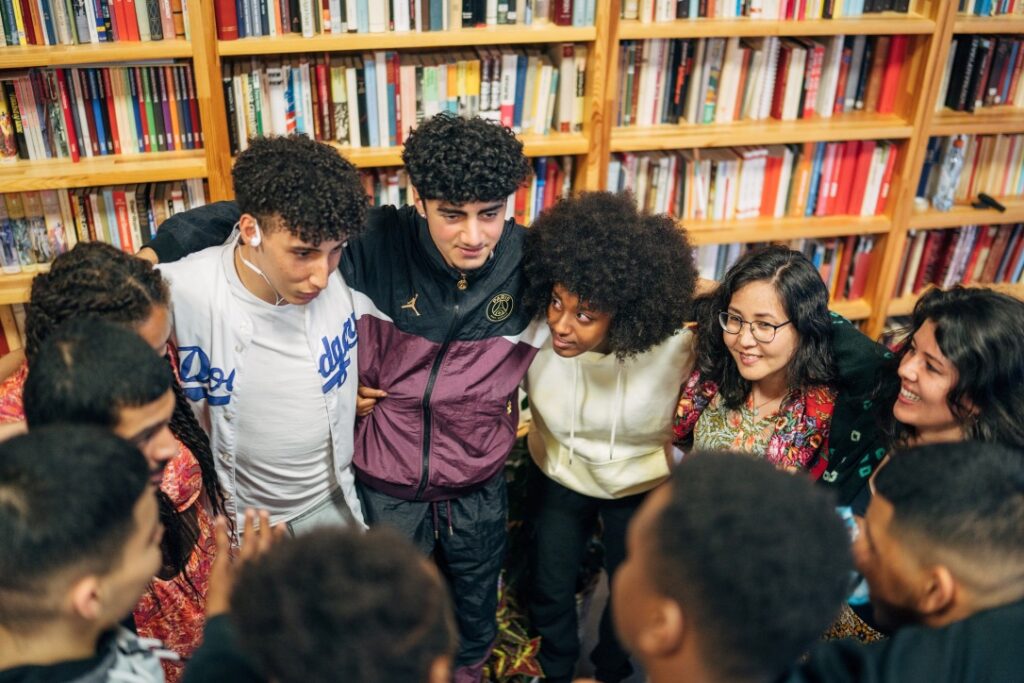 A Night with Buddha
In 2001, the Taliban destroyed two world heritage listed Buddha-statues, carved into a mountainside, in Bamiyan. Twelve years later, in 2013, Maryam started the festival "A Night with Buddha" to commemorate the statues, create dialogue and raise awareness around the importance of culture, art and identity. Maryam describes the event as an attack on the identity of the people and felt it was important to oppose the mindset of the Taliban and the systematic attacks on art, artists, women and human rights. Although it was possible for a woman to organise the festival as a woman, the challenges were numerous and many groups attempted to oppose and hinder the festival from taking place.
Ethnic discrimination and power-scrambles
Maryam describes long-seated tensions and power-scramble between the four largest ethnic groups in Afghanistan. "My husband worked with Hazara-music, and so many reacted negatively to his work. They asked questions about why he was playing Hazara-music or singing in his local dialect. Our music, our faces and our dialect were haram (shame)." Hamid received many threats and was attacked on several occasions. It culminated when he was attempted run over by a car. Hamid survived, but broke his arm and was not able to play his instrument for two years.
"Our music, our faces and our dialect were haram."
Moving to Norway
Maryam and her husband Hamid Sakizada were forced to leave Afghanistan when it got too dangerous to stay there. In 2013 they were able to find refuge in Harstad, a small city in the north of Norway, as part of the ICORN program. Although it has been difficult to be so far away from her family, the support from Safemuse, ICORN, the municipality of Harstad and locals has helped Mariam and Hamid to rebuild their lives in Norway. Mariam has been able to put her experiences from Afghanistan to good use and has for the past two years been involved with the local cultural festival, "Festspillene i Nord-Norge".
Speak of Afghanistan
When asked by a youth participant about what young people outside Afghanistan can do to help, Maryam answers: "I always say, don't be silent. Speak about Afghanistan. Speak of the women who don't have the same rights as us. Speak of the children who are not allowed to go to school. The Taliban has so much power, but we need to raise our voices, and there is so much power in youth. So, I beg you, speak of Afghanistan."
"The Taliban has so much power, but we need to raise our voices, and there is so much power in youth. So, I beg you, speak of Afghanistan."