NEW STAFF MEMBER AT SAFEMUSE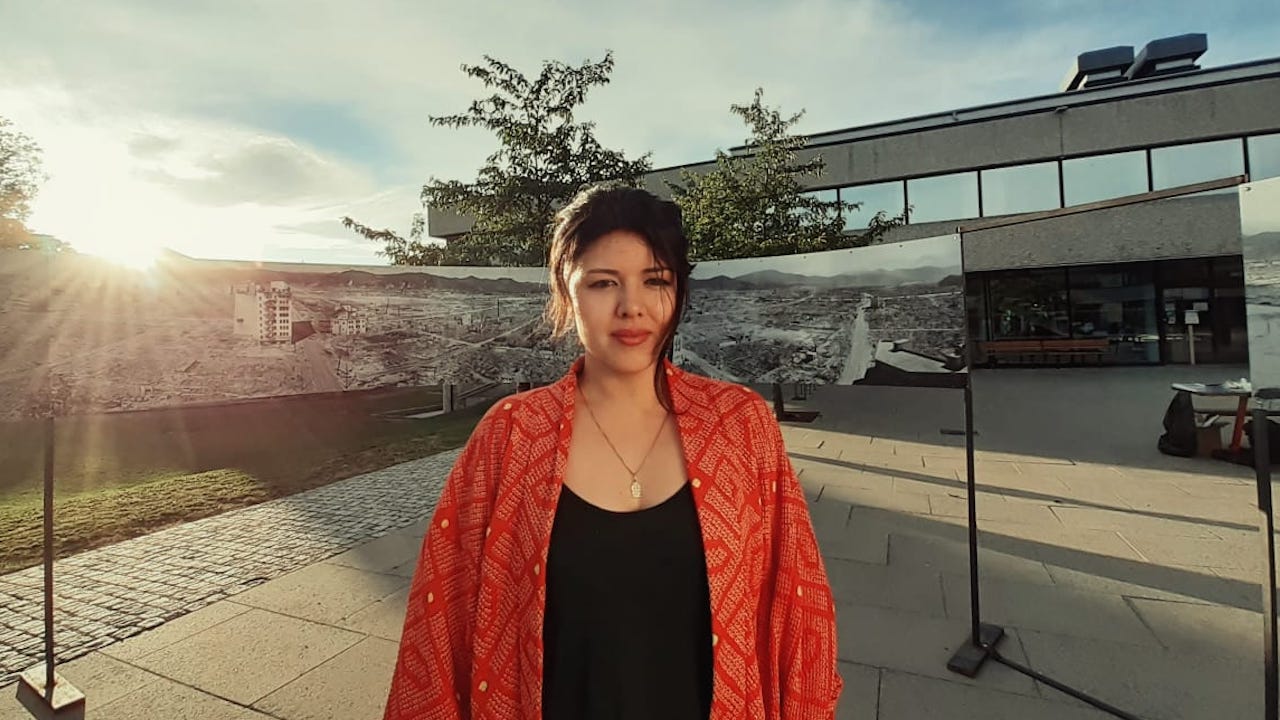 We are glad to announce that Akari Izumi Kvamme is the newest member to the Safemuse team!
Akari holds a BA in political science from the University of British Columbia in Canada and a MSc in international relations from the Norwegian University of Life Sciences. Her master thesis explored the nexus between international border politics, aesthetics and creative resistance. Over the years, Akari has been involved in a number of NGOs and grassroots initiatives, such as No to Nuclear Weapons Norway (Nei til Atomvåpen), ICAN Norway, Oslo World festival and the youth project Ezinne Athletics. In 2014 she co-directed the short documentary Caminando por la Habana / Walking through Havana, which was awarded a prize at Raindance Festival. Akari recently enrolled in part-time studies in film- and video art.
Q: What does artistic freedom mean to you?
Artistic freedom enables artists to openly and freely imagine, create and share their art without fear of censorship and persecution. It is a vital freedom of expression and indispensable in building diverse and vibrant democracies. The unique contributions of artists around the world form a dynamic force that enrichens, moves and inspires society at large. Art can also provide a channel to pose important societal questions and challenge destructive norms, politics and power structures. Where artistic freedom is under threat, it must be vigorously defended and protected. I look forward to working with an organisation that actively promotes and supports artists at risk and their right to safely and freely express their art!
Akari is entering a 80% position as an adviser in Safemuse and begun her work on the 1st of September 2021.