El Haqed live at Blå 2015
El Haqed / L7A9D (Oslo 2015)
FRESH FROM THE VAULT: To celebrate the new Safemuse website, we have dug out a video from May 1st 2015 featuring the Moroccan rapper El Haqed/L7a9d on stage together with the Norwegian rap-duo 'Gatas Parlament' (Street Parliament).
El Haqed's appearance was part of a residency organized by Safemuse that included working with 'Paleface' in Helsinki and the Palestinian rapper Khaled Harara in Gothenburg. In Oslo he appeared as Special Guest during Gatas Parlament's May Day party at 'Blå', one of the leading venues in Norway within 'alternative' live music.
L7a9d or El Haqed (meaning: 'The Enraged One') is a Moroccan rapper and human rights activist that has been imprisoned on spurious charges three times in Morocco in as many years, the last time for four months in 2014 – most probably because of his popularity and has lyrics that condemn corruption and police brutality. El Haqed rose to prominence when he was imprisoned for criticizing Mohammed VI, the king of Morocco. After two years in prison he was released in 2013. In February 2014 he released a new album called Waloo. El Haqed faced difficulties in pursuing his recording career when studios did not want to work with him fearing government surveillance. He was banned from performing in public and subsequently Safemuse invited him for a Nordic residency round trip to meet colleagues and have the possibility to work and perform. When returning to Morocco after the residency, he again was approached by the authorities, and found it best to leave. He is now based in Brussels, Belgium,
Gatas Parlament (currently Elling Borgersrud and Jester) started out in 1993, was the first hip-hoppers to release a recording in Norwegian, and have through the years caused quite some controversy with their strong left-leaning political lyrics and views.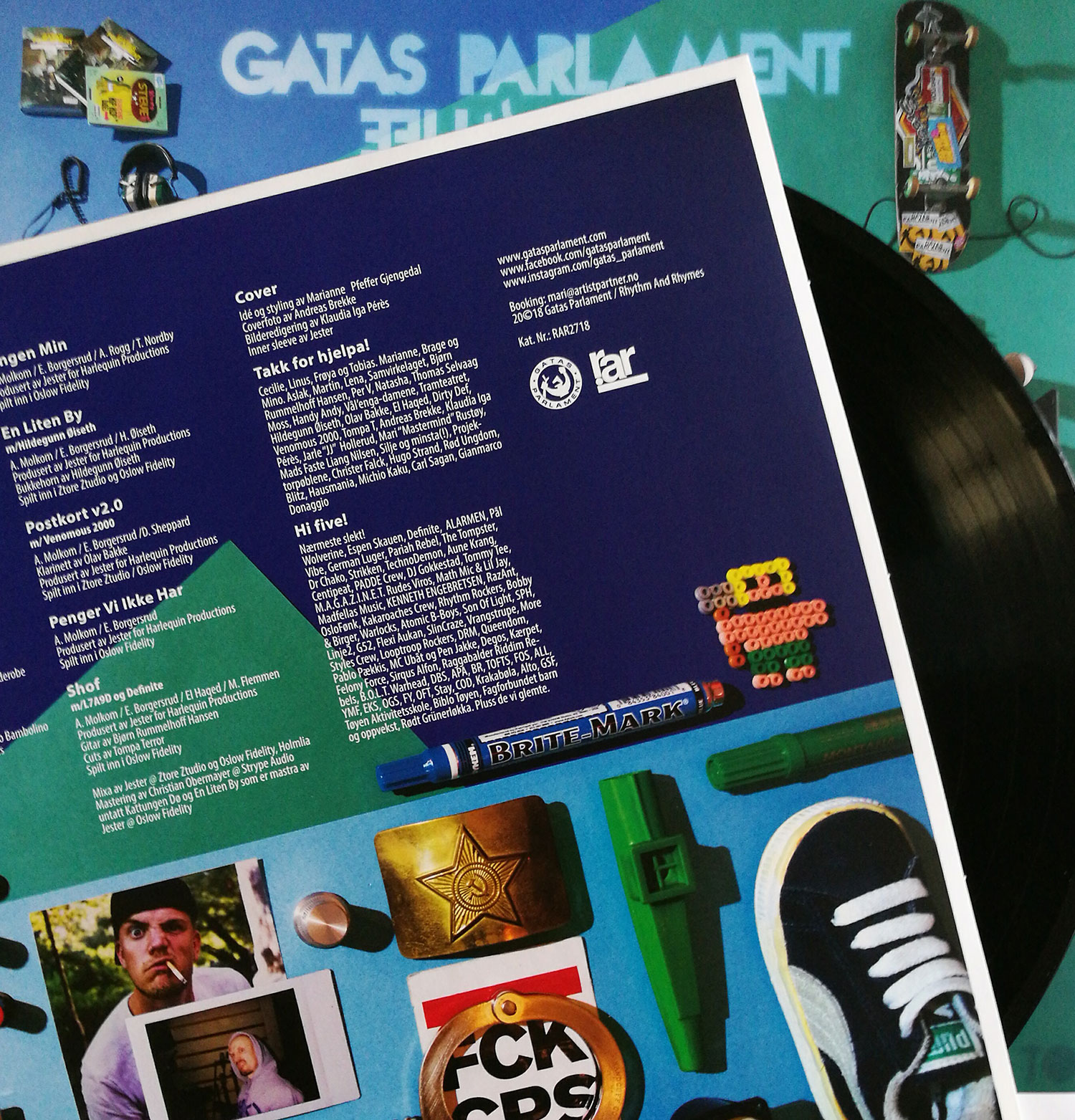 'Shof'
As a result of a nightly session in the studio of Gatas Parlament in May 2015, the track 'Shof' featuring El Haqed was included in Gatas album 'Gatas 4 Life', released in February last year.
Check out 'Shof' at Bandcamp or Spotify.  
The 2015 residency was organized in cooperation with HIAP/Nordic Fresh Air Network and Perpetuum Mobile in Helsinki and Konstepidemin in Gothenburg, supported by Creo – the union for arts and culture, The Finish Musicians' Union and SKAP – Swedish composers and lyricists.
Film by Andreas Leonardsen.