A NEW GENERAL MANAGER IN SAFEMUSE
We are pleased to announce that Celina Jerman Bright-Taylor is set to become the new general manager of Safemuse – Safe Havens for Artists.
Bright-Taylor has worked as an advisor in the organisation for the past two years and will take on her new role starting on Tuesday 1 November 2022. She succeeds Jan Lothe Eriksen, who founded the organisation in 2011. Eriksen is now stepping down in his role as general manager of Safemuse, but will however continue as a senior advisor.
A planned transition
– Fortunately, the Safemuse board has had plenty of time to prepare for this change of general manager. Finding a new boss who could build on the excellent work Jan Lothe Eriksen has put in has been particularly crucial. Jan was the one who established Safemuse, and has his dedication has been crucial in developing the organisation into what it is today, says the chairman of Safemuse, Hans Ole Rian.
The board is confident that Celina Jerman Bright-Taylor is the right person for the position.
– She has a very relevant education, and through her work at Safemuse has shown that she has all the qualities we are looking for in Jan's successor.
– The important thing going forward is to secure funding, establish Safemuse as an even more important and relevant organisation in the area of freedom of expression, and work for more residencies for some of the far too many persecuted artists we receive reports about. We will also ensure that the artists who come here to Norway develop their artistry – preferably in collaboration with colleagues here in the country – and also follow up the artists who have been in residence here once they return to work in their respective home countries, says Rian. 
Time to pass on the baton
– It doesn't look like Safemuse will be redundant anytime soon. On the contrary and unfortunately. Both Freemuse's documentation of the increasing number of gross violations of artistic freedom in its annual reports, State of Artistic Freedom, and also when we see all the censored, threatened and persecuted artists from around the globe who send strong applications for residency to Safemuse, then Safemuse had far more residency places to offer, says outgoing general manager, Jan Lothe Eriksen.
– Thanks to this year's contribution from the municipality of Oslo, we have been able to establish our new residency program together with Nordic Black Theatre. Next year, we plan to expand the intiative through a new collaboration with Hvitsten Salong and partner Strefa Kultury Wrocław in Poland. This is motivating and important work, so we really hope that the Ministry of Culture and the government in this year's budget process will contribute to the further development of our projets.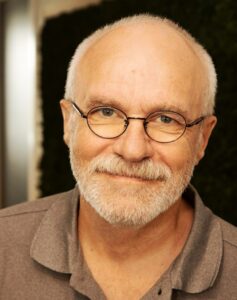 – After 12-13 years of building the organisation, it is now the time to pass on the baton to younger forces. I will continue to assist in a transition phase in a more withdrawn position. And with Bright-Taylor as the new general manager, together with the rest of Safemuse's brilliant team, and with the support of motivated board members, Safemuse is in the very best of hands.
Safemuse's incoming general manager, Celina Jerman Bright-Taylor, is excited to embark on her new role in the organisation: 

– I am grateful for the trust from my current boss and from the board. I look forward to continuing to work with them and with the artists, members and partners to strengthen artistic freedom of expression, human rights and not least contribute to the creation of art in all forms.