Mai Khôi Chém Gió live in Malmö - 4 May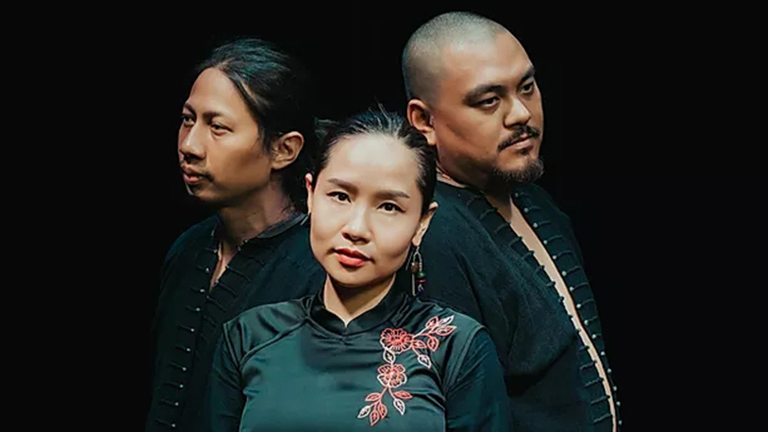 Mai Khoi will be back in Malmö, Sweden after her special guest appearance at the Save Havens Malmö conference last December. May 4th she will be playing with her band Mai Khôi Chém Gió at Kuben, Malmö Live – the only concert so fare planned in Europe with the group this year. 
"If music alone could break chains, this would be the music to do it."
(The Economist)
"The fury behind the album is real…"
(The Sydney Morning Herald)
The Vietnamese pop star, singer musician and human rights activist May Khoi plays a wide variety of traditional Vietnamese folk to blues, soul and rock, and blends disparate styles and rhythms. She was newly declared one of 12 inspiring human rights activists to follow in 2018 by Amnesty International. Mai Khoi broke international headlines in 2016 after she became the first Vietnamese celebrity in history to nominate herself for the National Assembly (equivalent to parliament) on a pro-democracy platform.
Mai Khoi's trio, Mai Khôi Chém Gió, released their first album "Dissent" outside Vietnam 3 March this year with LIDIO.
The concert i organized by The City of Malmö and ICORN in cooperation with SafeMUSE, and is organized in connection with the The ICORN General Assembly 2-4 May held in Malmö. The concert is open for the general public, and tickets – free of charge, can be obtained on the link below. 
Mai Khoi: singer, guitar, goong
Quyen Thien Dac: saxophones 
Nguyen Duc Minh: traditonal flute, percussion
TIME: Friday 4 May 2018, 20:00 CET
VENUE: KUBEN, Malmö Live, Malmö/ Sweden
TICKETS (free) under "KJÖP BILLETT" at malmolive.se