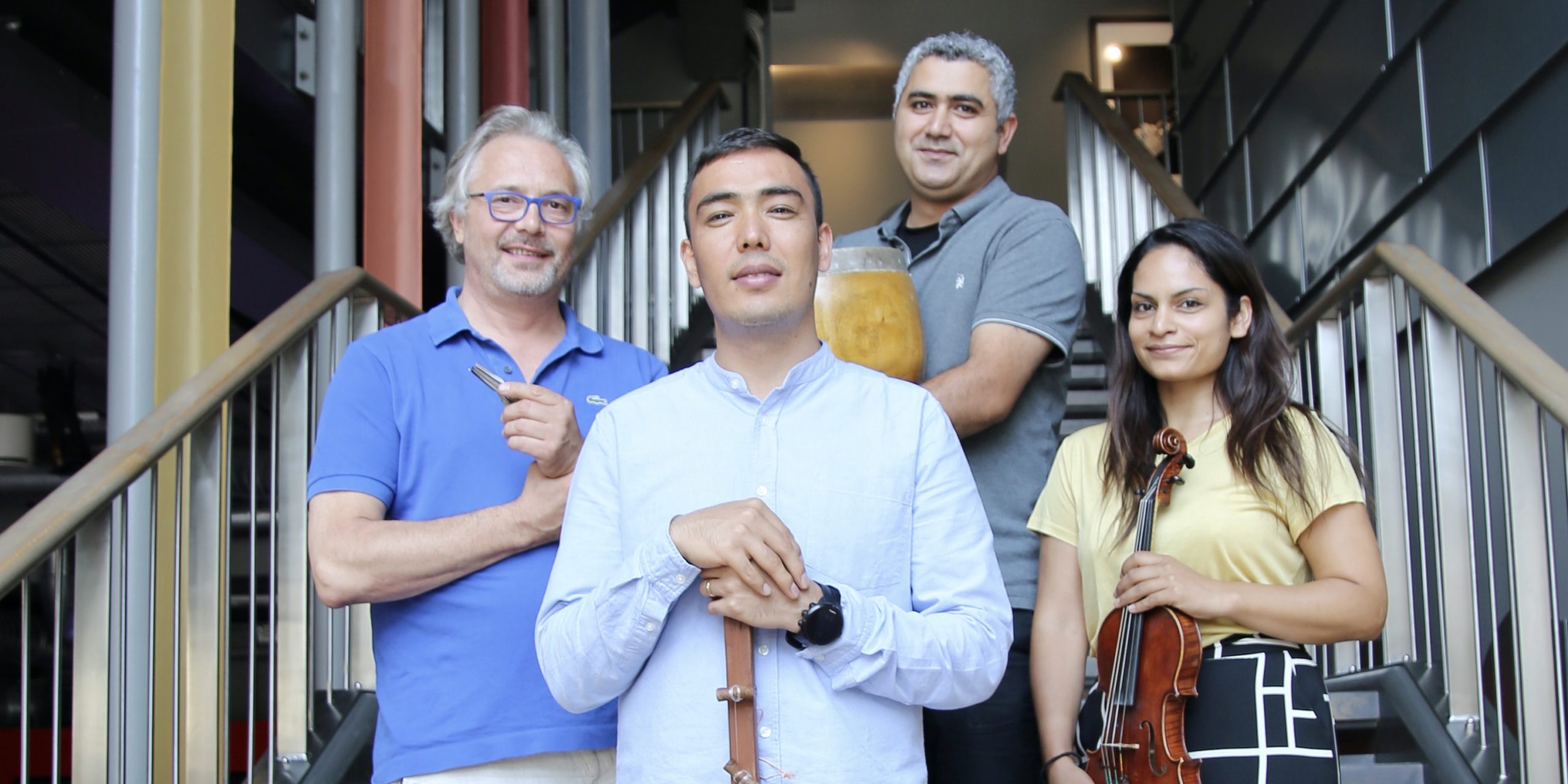 Birger Mistereggen, Hamid Sakhizada, Kaveh Mahmudiyan and Harpreet Bansal during the recording of Dai Raft (Photo: Knut Utler)
LIDIO is a record label dedicated to releasing music from artists, musicians and composers experiencing censorship, threats or persecution due to their musical activities.
Lidio is the not so known middle name of Victor Jara (Víctor Lidio Jara Martínez), the iconic Chilean artist and activist who inspired the Chilean political upraise through the Nueva Canción Chilena (New Chilean Song) movement. He was arrested, tortured and killed shortly after the Chilean coup 11. September 1973. This label is a tribute to Victor Jara and all artistic freedom fighters. LIDIO is a sub label to Grappa Musikkforlag AS, the number one leading independent record company in Norway.
LIDIO will draw inspiration from and show respect to the great work of artists around the globe suffering from the lack of artistic freedom – and show the potential in the art of these artists. Check out our releases here