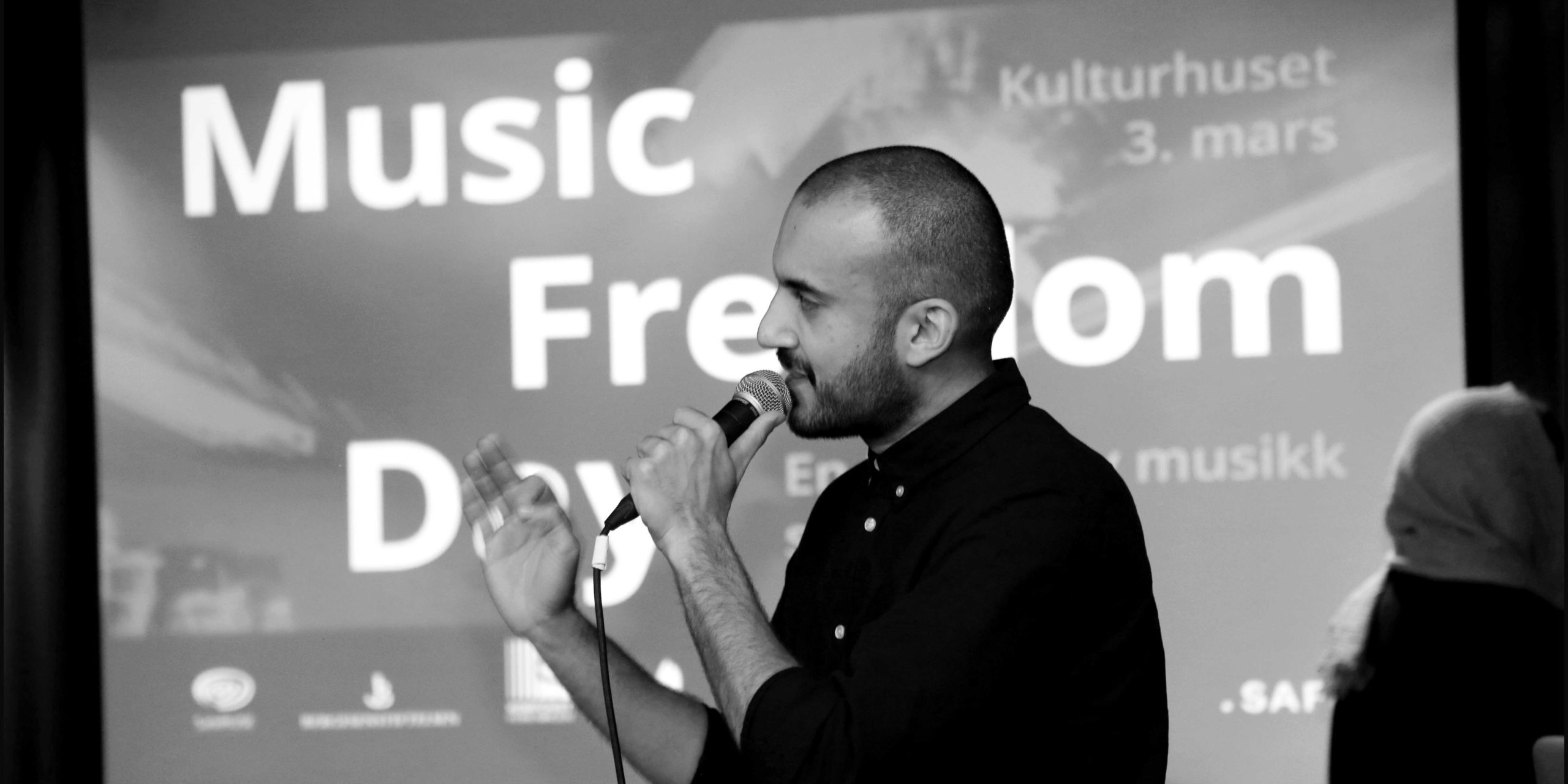 Palestinian rapper Khaled Harara on stage during Music Freedom Day 2019 (Photo: Knut Utler)
Music Freedom Day is an annual global marking and celebration of artistic freedom for musical artists every 3rd March. Initiated by Freemuse in 2007, Music Freedom Day is now a well-established celebration of artistic freedom world-wide. 
Safemuse has marked Music Freedom Day annually since 2016 with conferences and concerts – first in Harstad and the last three years in Oslo. In 2020 we take it a step further and host a week-long marking of artistic freedom in all of Norway the first week of March under the headline 'FRI KUNST 2020' (Artistic Freedom 2020). From Monday 2
nd
up till Sunday 8
th
March 2020 we invite organizations, institutions, organizers, clubs, galleries, venues, media etc to program or focus on artistic freedom from their own point of view – in cooperation with Freemuse, The Norwegian Artists' Network and other partners.
Read more about it

here