Safe Havens Global Stream November 11.-13. 2020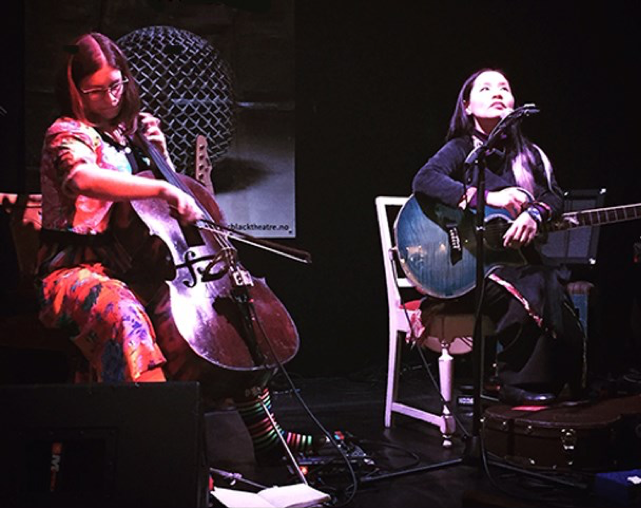 Julie Ofelia Østrem Ossum and Mai Khoi will perform during the conference Safe Havens Global Stream
Safe Havens Conference is starting up tomorrow: Safe Havens Global Stream – with more than 150 participants from all over the world!
This year the annual Safe Havens is a two phased, streamed conference event. Safemuse is a proud partner and responsible for the artistic program, presenting some fantastic artists, activist and great performers. This includes Hamid Sakhizada with his 'Dad Raft'-ensemble, Mai Khoi together with cellist and composer Julie Ofelia Østrem Ossum, Egyptian oud performer and sound artist Yasmine Elbaramawy, Iranian metal band Confess, and finally the legendary Belarusian rocker Lavon Volski with his band.
Safe Havens Conference Global Stream
Safe Havens – A global network meeting
The annual Safe Havens conference is a global network meeting. The conference is organized in a process of collaboration between artists, different cultural operators and organizations, where focus is directed on the connection between art, culture and human rights.
The conference is a way of visualizing the significant position of culture and academia in human rights advocacy and moving towards sharing and using knowledge between artists, cultural operators, scholars and major human rights and cultural organizations.
Fredrik Elg, initiator of the conference, said: "We are artists, writers, musicians, activists and administrators from all over the world. We are in this together. And, the Safe Havens conference is the place where we come together. The conference is not a step towards establishing a new formal network, it is an open forum for all of us who see a point in meeting, interacting and sharing with new and old friends in order to learn from each other. It is a cosmopolitan space – a platform – where new collaborations take shape."