Meet our new staff members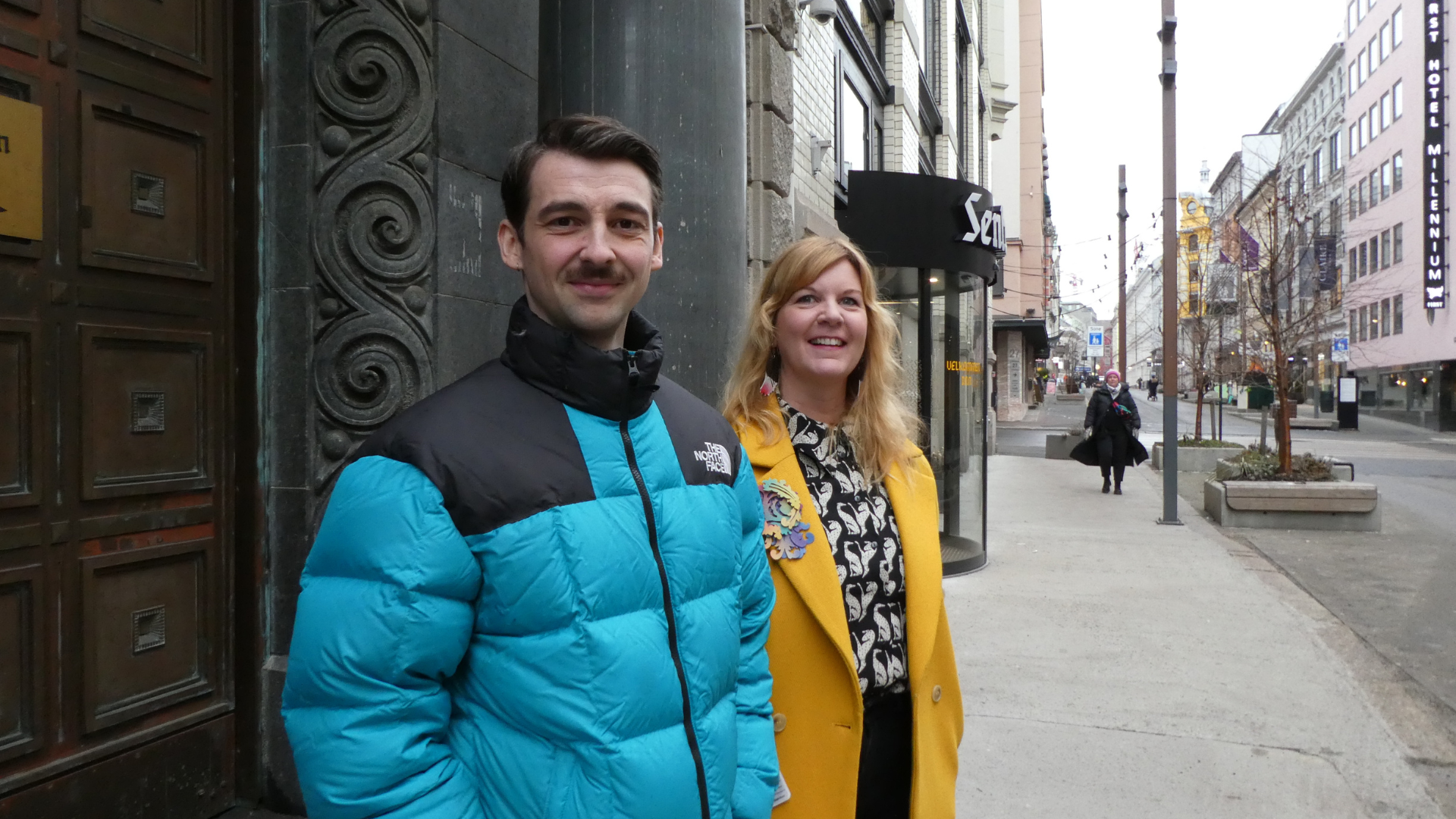 Edvard Valberg and Anna Talbot are Safemuse´s newest members. Edvard and Anna started working in January and will take part in Safemuses projects and activities until autumn 2023.
Edvard Valberg is the singer of the punk band Honningbarna. The band has received awards such as Spellemannprisen, Bendiksenprisen and P3Gull, and they have toured internationally for ten years. He holds a bachelor and master´s degree in musicology from the University in Oslo. His master thesis revolves around chaos as an artistic practice and explores the framework of establishing an artistic actionism based on the experiences from his own artistic practice and post-structuralist theory. Edvard will be working on developing workshops, talks, seminars and exhibitions, as well as putting the artists in residence in contact with local artist.
What does artistic freedom mean to you?
"The freedom to create is to me both a universal and local, at the same time determined and stumbling, struggle for us all to invent new – or bring back forgotten – ways of becoming human. By exploring imagery, sound, touch and movement art hits us like sensory epiphanies and shapes new ways of being. This makes art a life-affirming and unpredictable force and makes art dangerous in the eyes of authorities. Artists have been easy pickings for regimes through the ages, and they continue to be so; the freedom and safety of artists is diminishing. Although this suppression might stem from different power dynamics in different societies it has similar results: the world becomes more stale, hostile, boring and inhumane. I very much look forward to working alongside my colleagues at Safemuse to create spaces for artists to do what they have to do."
Anna Talbot is a jewellery artist who lives and works in Oslo. She has a bachelor´s degree in art history and literature from the University of Bergen, a bachelor´s degree in jewellery, silversmithing and allied crafts from London Metropolitan University and a MFA in metal and jewellery from Oslo National Academy of the Arts. She has exhibited extensively both in Norway and internationally, with four solo exhibitions and she has been part of several group exhibitions and worked as a curator. She has also made several public art commissions for schools. Anna has received several grants and awards, in 2015 she was awarded a 10-year work grant and in 2017 she received The Scheibler Award for Crafts. She has worked as an artist in residence in London, as a teacher at Oslo National Academy of the Arts, with exhibitions at The National Library and has also been on the board of RAM Gallery and The Norwegian Association of Arts and Crafts. Anna will be working with communication, social media and general administration.
What does artistic freedom mean to you?
"Artistic freedom lies at the core of all artistic practice. To be free to create, express yourself and show your work without fear of censorship and persecution is fundamental to all artistic expression. Art should be a safe space to ask important questions and challenge norms, power structures and the establishment.
Art can be a way of building understanding, cooperation and acceptance of each other across borders, languages and societal structures and this is something that has to be protected.
As an artist who has exhibited all over the world and met people from all walks of life, I see the unique position of artists and the importance to protect their rights, freedom of expression and to be able to live freely without fear of persecution and censorship.
I look forward to working with the team at Safemuse and learning more about the different challenges and experiences artist from all over the world encounter."