Safe Havens Global Stream 2020: A BROAD VARIETY OF ARTISTIC INTERVENTIONS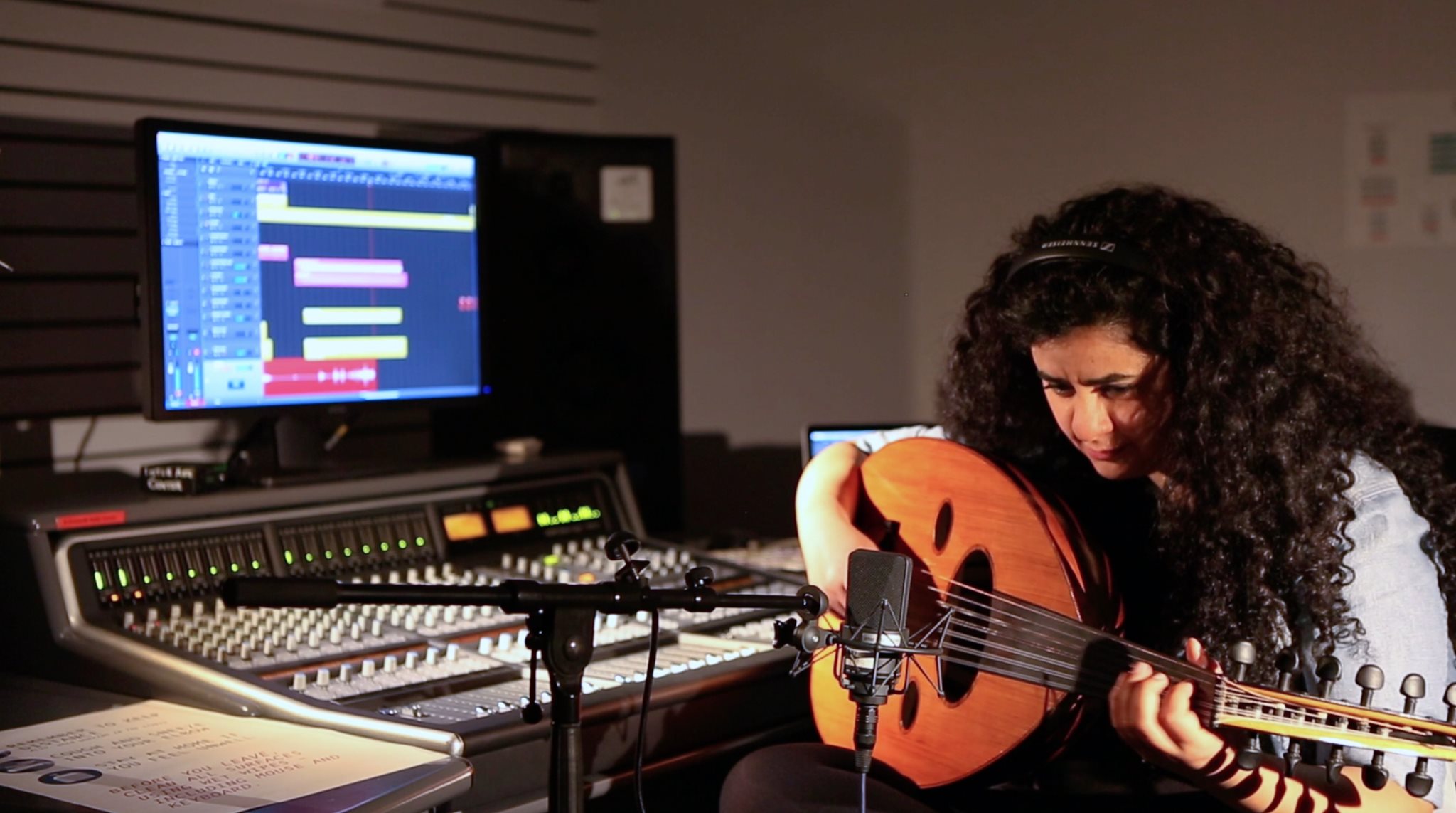 Safe Havens is a once-a-year conference opportunity where arts and human rights activists share and use their experience. This year organized as a two-stage series of online seminars under the title Safe Havens Global Stream. Prioritising artists, smaller organisations and individuals working in the field of artistic freedom and human right.
Phase one of the conference took place between 10 and 13 November with a series of workshops. Then, based on issues and questions that came up during these workshops, phase two of the conference took place on 3 December 2020 with two round-table discussions.
A very fruitful and inspiring gathering all together, although this year as webinars on the internet. 164 registrations in November, and during the streamed round table-sessions 3. December we registered 250 visitors through the streaming partner HowlRound, 154 live views on Facebook, and 214 views on the conference Vimeo-stream. 18 nations with US on top including 17 US states.
Museum of Movement in Malmö, Sweden, was the main organizer (closing down 31 December due to a total budget cut from the Ministry of Culture in Sweden !) with Safemuse as close partner, and a long row of supporters within the Safe Havens international network.
A comprehensive report is on its way.
INSPIRING ARTISTIC INTERVENTIONS
Safemuse organized a bouquet of artistic interventions presented both during the November and December sessions.
And as a 'Great Thank You' to all Safemuse's friends and partners for this odd year's cooperation, and not the least a Grateful Gesture to all the artists we have collaborated with throughout 2020, we'll bring you here the artistic interventions presented during Safe Havens Global Stream 2020. Some strong and beautiful artistic interventions from artists with very different backgrounds, but also a common ground in the urge to express themselves freely – in spite of great difficulties.
Hamid Sakhizada is a highly acknowledged musician from Afghanistan, specialized in the Hazara traditional music and the instrument dambura.
Hamid has a large fan base in Afghanistan and abroad, and has participated in the 2012 ABU Annual Song Contest and Afghan Star, the equivalent to the Idol song contest. He has performed in several countries, as well as having produced three albums.
Hamid's all-consuming passion for the Hazara music has cost him dearly. The Hazara-people is a minority in Afghanistan, and due to his tireless efforts to preserve the tradition, Hamid became subject to a steady campaign of threats and violent harassment from groups who oppose the minority Hazara culture, as well as from religious traditionalists.
Hamid was forced to leave his country, and in 2016 he came as guest musician to Safe Music Haven Harstad, Norway, where he still lives and continues to perform his music openly and keeping the Hazara tradition alive.
The album Dai Raft was released in Nov 2019 (LIDIO/Safemuse). With help from an all-star team of musicians Hamid brings old traditions alive through new collaborations, interpretations and expressions. And his artistic intervention during Safe Havens Global Stream is from the release concert of Dai Raft.
Hamid Sakhizada/Dai Raft: 'My heart'
Hamid Sakhizada (vocals and dambura), Harpreet Bansal (violin), Birger Mistereggen (jew's harp and rope tensioned drum, percussion), Kaveh Mahmudiyan (tombak, daf and bandir)
Video by Freemuse/ Ingvar Kolbjørnsen
Hamid Sakhizada/Dai Raft: 'Dambura'
Hamid Sakhizada (vocals and dambura), Harpreet Bansal (violin), Birger Mistereggen (jew's harp and rope tensioned drum, percussion), Kaveh Mahmudiyan (tombak, daf and bandir)
Video by Freemuse/ Ingvar Kolbjørnsen
Mai Khoi is a Vietnamese celebrated pop star, singer and musician. She has been playing music professionally since she was 12 – in her father's wedding band, and in 2010 she was awarded the Vietnam Television Song and Album of the Year Award, the highest award for song writing in her country. Her music is distinct in terms of its emotional range, her wide vocal register and the distinct tonal qualities of her voice.
Mai Khoi is somewhat of an anomaly for a celebrity in a Communist country like Vietnam, for having spoken out about sexuality, LGBT rights and violence against women. And in 2016 Mai Khoi broke international headlines after she became the first Vietnamese celebrity in history to nominate herself for the National Assembly on a pro-democracy platform.
After this she has been banned from performing in Vietnam, harassed and detained. Even the closed recording session of her first album after changing from pop icon to artist activist, with only invited friends and supporters in the studio, the police showed up and obstructed her work ('Dissent' LIDIO/Safemuse 2018).
The music Mai Khoi will perform during Safe Havens Global Stream is from a project that was planned premiered in Oslo in may this year. Together with Norwegian musician and composer/ music arranger Julie Ofelia Østrem Ossum the stage production 'Mai Khoi Song Cycle' is still in the making, with Mai Khoi in New York and Ofelia in Oslo – due to corona. So, this is a sneak peek into what will be on stage when the world again opens up after the pandemic.
Mai Khoi is for the time being an Artist Protection Fund Fellow.
Mai Khoi: 'Lanninh' & 'Meow'
Mai Khoi (vocals and keybord), Julie Ofelia Østrem Ossum (cello)
Video by the artist/Safemuse.
Mai Khoi: 'Love' & 'Just be Patient'
Mai Khoi (vocals and keybord), Julie Ofelia Østrem Ossum (cello)
Video by the artist/Safemuse.
Yasmine Baramawy is an Egyptian musician, sound artist, Oud performer and composer based in Malmö. She develops an original sound universe around her practice of the Oud (modified and augmented by a low string) but also around concrete music and other electronic experiments. She plays one of the world's oldest instruments yet she manages to work with a curious blend of different approaches and genres like oriental, rock and classic music. She builds sound installations mingling with poetry and spoken word added to her Oud live manipulations, her approach is characterized by a permanent sound research exploring both the acoustic tradition of the oud and the adventurous and transversal sound practices. She composed and performed live with experimental and dance theatre plays and wrote scores for film production in the alternative scene in Egypt.
Yasmine Elbaramawy: 'about to'
Yasmine Elbaramawy (oud)
(Egypt/Sweden)
Video by the artist/Safemuse.
Special thanks to Ahmed Hararah.
Thanks' to Inter Arts Center Malmö for providing the studio facilities.
Confess is originally an Iranian heavy metal band. They are known for having faced charges in Iran for their music, in which they expressed anti-religious and anti-government views. Confess in Iran played together for 10 years, and released 2 albums, an EP and several singles.
Khosravi and Ilkhani were arrested in November 2015 and held in solitary confinement. At that time, they potentially faced execution after being charged with blasphemy for "writing Satanic music and speaking to foreign radio stations". In July 2019, the Islamic Revolutionary Court of Tehran handed Khosravi and Ilkhani a combined sentence of 14 1⁄2 years in prison for the crime of playing metal. Khosravi was also sentenced to 74 lashes. Nikan managed to escape the country and landed in Safe Music Haven Harstad, and a while later, it also became possible for Arash to come to Norway. They have teamed up with by Norwegian musicians, and are developing their distinct and powerful metal music and are planning a tour in the spring of 2021.
Confess: 'Evin' & 'I am your god'
Nikan Khosravi (vokals/guitar), Arash Ilkhani (keyboard/dj), Roger Tunheim Jakobsen (drums), Steffen Normark (guitar), Erling Malm (bass)
Video by the Normark Photography
Lavon Volski an icon of Belarusian rock music, a cultural figure, an author. His songs are anthems of those who dream of a democratic and free Belarus. Thus, Volski since many years has been on the regime's infamous "black list" of artists never played on national radio and banned from performing. Lavon Volski has created several successful solo projects and he founded bands such as Mroya, N.R.M., Zet and Krambambulya, which all made a huge impact on the development of a Belarusian-speaking rock music and of Belarusian culture in general.
Lavon is awarded numerous musical awards, and he received the Freemuse Award 2016.
Lavon Volski: 'Air Balloon' & 'Enemies of the people'
Lavon Volski (vocals/ guitar), Paval Tryputs (guitar), Siarhei Adamovič (bass), Paval Mamonaū (drums)
Film/video production: Kanstancin Siarohin, Valery Kandracjeu
Studio: EverestMedia by Paval Sinila